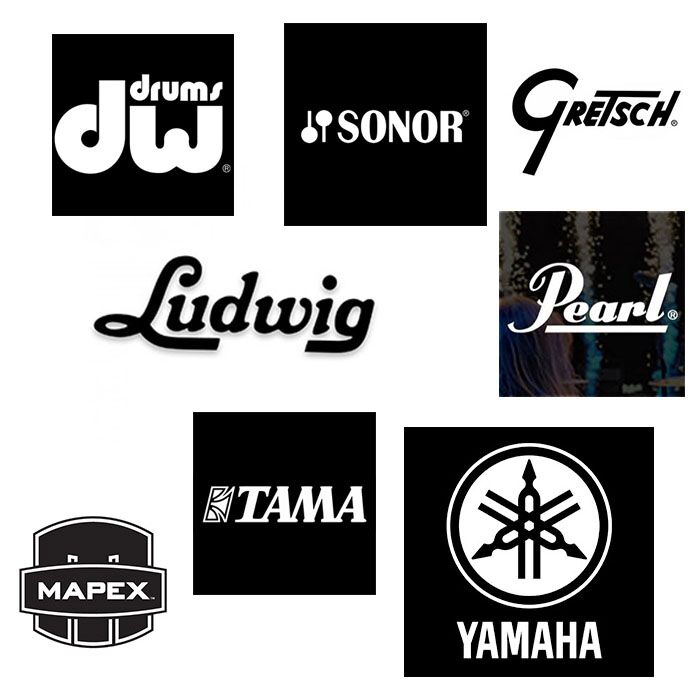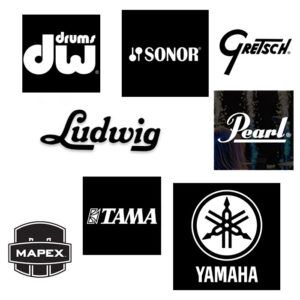 There are lots of brands and choices in the drum manufacturing market. Some have been around since a lot of time while the others are new to the business. With so much variety you may be confused as to which brand you must choose if you want to buy a new drum set. Your choice of brand will depend on what sort of product you are looking for. For example, Roland is known for manufacturing the best electronic drum heads, so if you are looking to make a transition from acoustic to electronic, a Roland kit is perfect for you. Yamaha is known for their highly advanced and cutting edge technology in keyboards as well as drums, in short every brand has its strengths, you need to decide on what suits you best and make the choice of brand accordingly. Some brands may offer great entry level kits, but lack the quality to compete at the studio and professional levels. Some brands are renowned for making great equipment for professionals and studios, but lack sufficient market experience at the consumer level, hence their cheaper drum sets are not the best.
You also have to consider the following factors when choosing your brand- the warranty offered on their products, consumer reviews about the brand, how long they have been there in this business, etc. One of the most important factors that can make or break a deal is the customer support offered by a brand. Even if a brand makes great products, if it fails to address the issues of any unsatisfied customers, that is really frustrating. You have to check into the customer reviews regarding the support offered by the company if you want to place your money in the right place. Having discussed all the important factors, we are now ready to take a look at the top ten brands that you need to look up every time you go to buy a drum set.
Ludwig
The Beatles, Van Halen, Led Zeppelin- these are some of the big names that have used the much famed Ludwig drums. Originally founded by the Ludwig brothers in 1909, Ludwig quickly established itself as one of the premier drum manufacturers of the world. Its current inventory includes drum kits, accessories, marching drums, concert drums, and much more. Each of Ludwig's drums is hand crafted at their facility in Monroe, North Carolina. They ensure every drum lives up to the quality and craftsmanship standards established over 107 years ago. They may have become a world famous name, but every Ludwig drum in the world is meticulously hand crafted and tested for errors in that same facility where the two brothers started out in 1909. They have drums for everyone, as well as the accessories for drums. If you want to buy a great drum, Ludwig might be worth a try.
Buy Ludwig Drums
Gretsch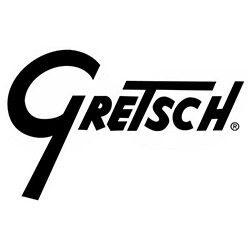 Gretsch is one of the most recognized names in the music industry, and its drums have been used by legendary performers such as the Rolling Stones, and currently Foo Fighters. They are renowned for their unique sound, and as the makers of the world's first multi-ply drum shell. Gretsch was established by Friedrich Gretsch, a German national who immigrated to the States in 1873. He then set up a shop in New York that manufactured drums, tambourines, guitars, and banjos. During the early half of the 20th century Gretsch established itself as the largest musical instrument manufacturer in USA. Today, it's drums are well known to be some of the finest sounding and most well-built drums on the planet.
Buy Gretsch Drums
Mapex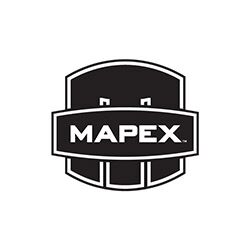 Mapex was founded in 1987, by KHS musical instruments of Taiwan. They have been exclusively manufacturing acoustic drum kits, snares and accessories ever since, with a focus on quality and performance. Currently they manufacture drum sets for intermediate level drummers, as well as professionals and studios. Mapex drums are built from premium quality hardwoods such as maple, walnut, birch and basswood, in order to provide the most amazing acoustics and pristine sound quality. Upon purchasing a Mapex drum, you will be getting a lifetime warranty on drum shells and a one year warranty on the finishes and hoops, with a five year warranty on parts. They make high quality hardware that is built to last, and engineered to perfection. Currently, the Voyager and Storm series kits are available for new drummers, with the Mars, Armory and Saturn series geared towards intermediate users. The Black Panther series contains studio and professional drum sets, with the black widow being their most advanced and high end model.
Buy Mapex Drums
Yamaha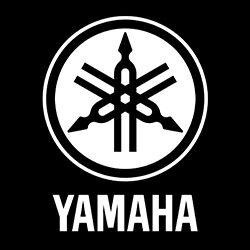 While many of us think about high performance bikes when we hear the name Yamaha, it was actually established way back in 1887 as a company that manufactured pianos and reed organs, in Hamamatsu, Japan. Post World War 2, the company decided to use its expertise in metallurgical engineering to manufacture bikes. They have been making bikes sure, but Yamaha's origins lie in the musical instrument industry, and it can still be seen today as the largest manufacturer of musical instruments in the world. Yamaha makes both acoustic as well as electronic drum sets, and it is one of the best electronic drum manufacturers. Yamaha's acoustic drums are available for beginners and intermediate users, as well as professionals. Yamaha believes in manufacturing extremely reliable and high quality products, with a strong emphasis on delivering the best technology and scientific advancements, even in the case of consumer level products.
Buy Yamaha Drums
Pearl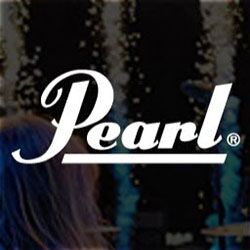 Established in the year 1946 in Japan, Pearl manufactures drums for everyone, it sells drums for concerts, military bands, studios and beginners. While it predominantly operates in the United States, all its drums are manufactured and imported from Thailand and Japan.
These guys are renowned for their extremely tough drum shells which are also very easy to maintain. The drum shells are made by fusing layers of plywood with fiberglass, using high heat and pressure. The resultant shell is so tough that Pearl demonstrated its strength by parking one tire of a Humvee on it. Pearl manufactures both acoustic drum sets as well as electronic drums. There beginner line of drums consist of the Target and Rhythm Traveler series, while the EXX, Vision, and SSC line cater to the intermediate drummers. Then you have the professional grade Masters series, divided into custom, premium and legend which is what many renowned artists use in studios and even concerts.
Buy Pearl Drums
Sonor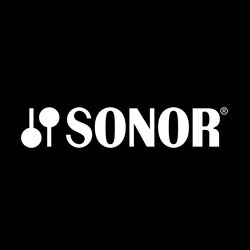 Founded in 1875, Sonor is a really old player when it comes to drums. And it is a German manufacturer, so you should instantly lose any fears you had regarding the quality of their products. Sonor even invented the screw-thread drum construction as well as the metal snare drum. Sonor drums feature seamless, undersized shells to improve sound response and some of them feature round, slotted tension rods as an option. They only manufacture acoustic drums and have not yet forayed into the electronic drum market. Sonor drums have been used by people such as renowned AC/DC drummer Phil Rudd, Mikkey Dee, Jojo Mayers and many others. The reason for that is Sonor's exceptional sound quality and build. Although Sonor is not exactly famous among beginners, it's not because the company make bad entry level drums, rather they maintain a low profile and don't really have a lot of media presence despite manufacturing products of the highest quality.
Buy Sonor Drums
PDP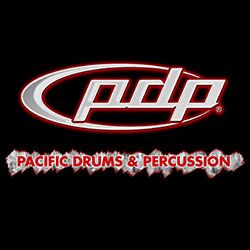 Pacific Drums and Percussion is a company established under DW drums in 2000, to manufacture budget drums and affordable hardware for those unable to access DW's prestigious and expensive drum sets. However, PDP has grown quite a lot since then, not only do they make affordable hardware, but they also create great intermediate level and advanced drums in the form of the Concept series. If you wish to buy an acoustic drum kit that is affordable, yet contains a touch of DW innovation and design, then a PDP might be great for you. They make drums, snares, stands, bags, marching drums , pedals and just about anything you need to get started on your journey as a drummer.
Buy PDP Drums
ddrum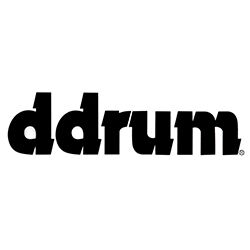 ddrum is an American based Swedish company, famous for making acoustic drum sets, electronic drum set, and acoustic drum trigger sets. They make drums for beginners as well as professionals, and are also involved in the drum accessory business with their triggers, stands and modules. For beginners, they have the "D" series, while the "USA Standard" series is geared towards professionals. They also released the Altertone line of drums that used alder wood, and feature a warm tone with a punchy attack. Although a very young brand, only about a decade old, they have made amazing progress and have pioneered the invention of many new technologies in electronic drum development, and unconventional wood usage in acoustic drums.
Buy ddrum Drums
DW Drums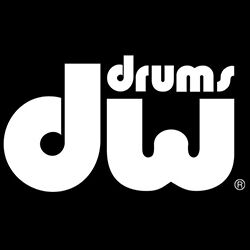 Drum Workshop, or DW was established back in 1972 in Santa Monica. DW is known for offering custom made drum kits and equipment, more than any other manufacturer on this list. They mainly cater to professionals and advanced users, although they do have some models for novices and happen to be rather advanced in terms of customization options and wood choices. DW is also a leading manufacturer of drum pedals and stands and has created many technologies used throughout the drum hardware industry today. As of now, DW is not making any electronic drums, consoles, or triggers.
Buy DW Drums
Tama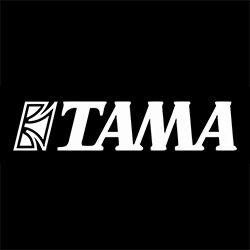 Tama is a drum and drum hardware company founded in Japan, about 42 years ago. It became famous in the 1980's after both DW and Tama acquired the broke Camco Drums. Tama combined Camco's technology with the low cost of Asian drums and created really affordable drums that performed incredibly well. It also used Camco's pedals, which were the best pedals in the market back in the 80's. They also invented the Octobans, 8 serially arranged drums of varying lengths, each of which are about 6″ in diameter. To this day, Tama is renowned for providing quality hardware for beginners and intermediate users at budget prices. It also manufactures professional grade drums and equipment for serious artists and musicians. Some of Tama's famed accessories include the Speed Cobra pedal series and the Rhythm watch. They also make drum heads, bag sets, drum sticks, etc.
Buy Tama Drums