Owning multiple guitar amps is expensive, and it takes up a lot of space. For the typical home studio, it's just not practical to have a range of amps on hand. Fortunately, the world of software amp emulation has taken off in a big way, solving this problem. Here we're going to look at a big selection of the best guitar amp VST plugins – free and paid.
We thoroughly recommend the Guitar Rig 5 Player as a free option or the Marshall Plexi Lead 1959 if you have the money to spare. But don't take our word for it; read on to see what each amp VST offers, and make your own mind up about which is best for you.
FREE Guitar Amp VST Plugins
L12X Solid State Amplifier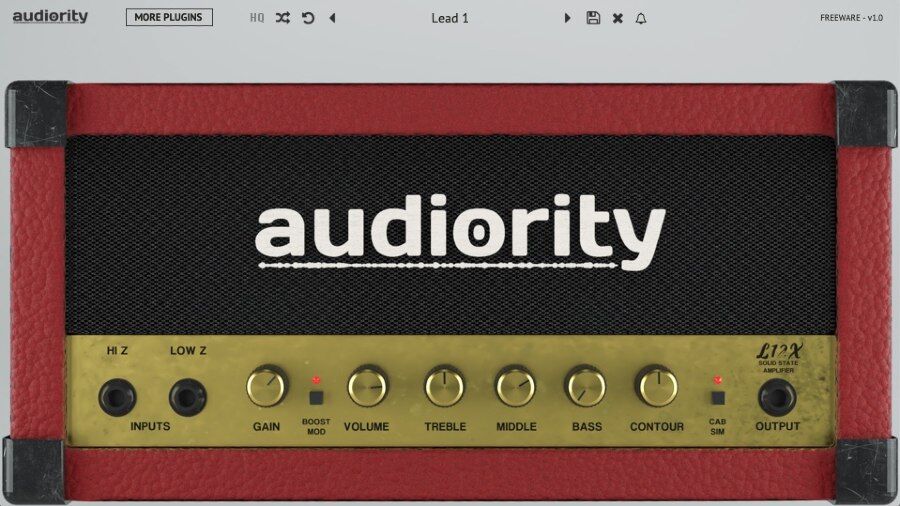 What's good: Resizable user interface, Integrated cab modeling
Not so good: Only supports one amp sound, Not an authentic Marshall amp VST
Inspired by the late '80s Marshall® Lead 12″ solid-state amp, this plugin features integrated cab simulation modeled using Celestion V30 cones.
You can select between clean and boost channels, and have a three-band tone stack to dial in your sound. The VST does make a couple of additions over the original amp it is modeled on with contour control and a boost overdrive stage.
From a pure software point of view, the interface is resizable, which is not always the case for VSTs, and there no license file requirement, meaning no need to sign up for anything.
The L12X will run on both Windows and Mac.
Download
Blue Cat's Free Amp Plugin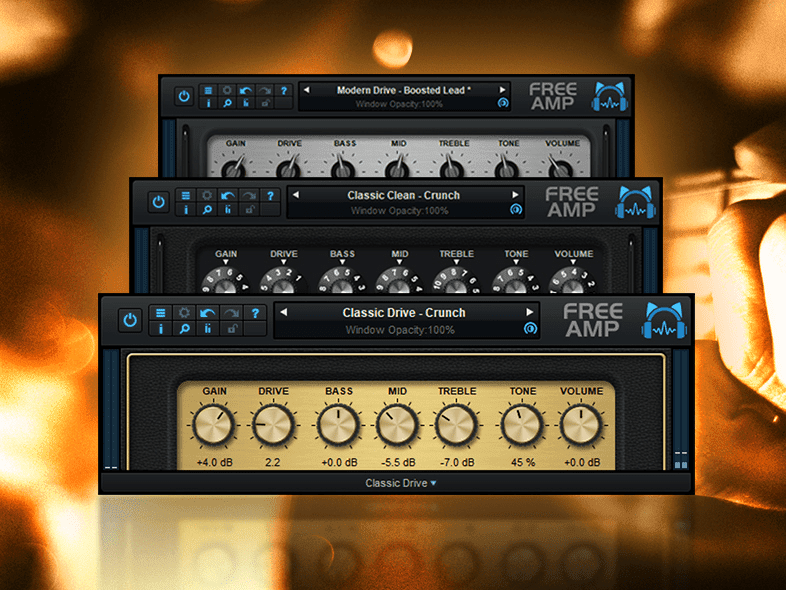 What's good: Three amps to choose from, Integrated preset manager
Not so good: Limited controls for each amp model, UI visuals look basic next to other amp VSTs
Blue Cat's Free Amp VST offers you three different amp models inspired by real hardware. You can choose between a clean, classic drive, and a modern drive.
You have a range of settings to tweak to get your desired sound, from EQ to gain and drive. The smooth bypass features allow you to activate and deactivate the plugin without crackle. There is no sign-up or licensing dongle required.
You can customize the user interface with zoom and opacity settings, and it features a fully integrated presets manager. Undo/redo and copy/paste functionality is supported, allowing you to manage settings between multiple instances easily.
Download
Ace Amp Simulator by Shattered Glass Audio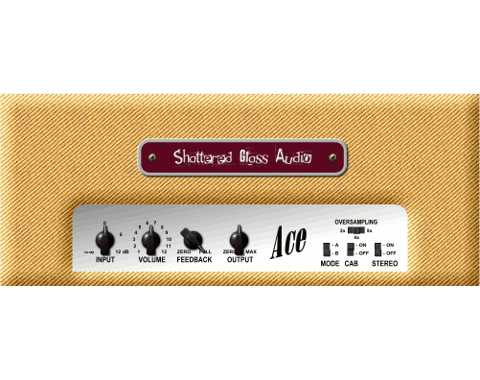 What's good: Integrated cab modeling, Selectable oversampling
Not so good: UI is not the most visually appealing, Not much control over amp sound
Simple named Ace, this amp VST aims to be a faithful emulation of the 1950s American all-tube tweed amp that the makers likely can't name for legal reasons.
You can adjust the amount of feedback and input/output levels, though that is all for amp sound. There are other controls, such as switching between stereo and mono and turning cab simulation on and off.
The VST also features selectable oversampling at 2x, 4x, and 8x. The user interface is a little rough around the edges, but Ace does an excellent job at recreating that 1950s Fender sound.
Download
Voxengo Boogex Amp VST Plugin by Voxengo

What's good: Highly versatile, Almost no latency
Not so good: Does not emulate any real-world amp sounds, Many settings can be a little daunting at first
Unlike many guitar amp VSTs on this list, the Voxengo Boogex does not try to emulate any specific real-world amp or sound.
Instead, the VST presents you with a variety of controls for shaping your music to get the desired result. It is possible to get jazz saturation, rock distortion, and everything in between.
It boasts almost zero latency, making it an option for real-time guitar processing such as in a live performance.
The Boogex comes with some loaded presets to help you get started, and features speaker cabinet simulation. There are also effects, such as reverb, built into the VST.
Download
Voxengo Tube Amp Simulator

What's good: Low pass filter for emulating lower quality tubes, Preset manager
Not so good: Can be challenging to understand for beginners, Not the most attractive user interface
The Voxengo Tube Amp is a VST that mimics tube microphone preamps. You can generally dial your tone into something between a mild warm overdrive to a more fuzzy distortion.
A built-in low pass filter option allows you to get a lower quality tube sound. It features built-in oversampling and a switchable output saturation stage which can be useful for additional overdrive in the output signal.
The Tube Amp isn't technically a guitar amp, and so lacks many features you might expect, such as cab modeling. It is, nonetheless, a very versatile plugin with a lot of options for dialing in your tone.
Download
Amplifikation Lite Free Guitar Amp VST

What's good: Three channels, Nine parameters to play with
Not so good: Only models one amp, Old VST that is starting to show its age
The Amplifikation Lite plugin features a fixed tone-stack that emulates one of the amps from Kuassa's premium Amplifikation One plugin.
With this plugin, you have three channels in the form of clean, rhythm, and lead. You have nine parameters to tweak to get your desired tone, including your basic EQ settings and Presence. The amp also features optional cabinet simulation.
In terms of sound, you are limited to the one amp that Amplifikation Lite provides, which is to be expected as Kuassa intends this VST to be a taster for their premium package. But if you like this sound, this a solid—if dated—guitar amp VST.
Download
Guitar Amp 2 Free Edition by Plektron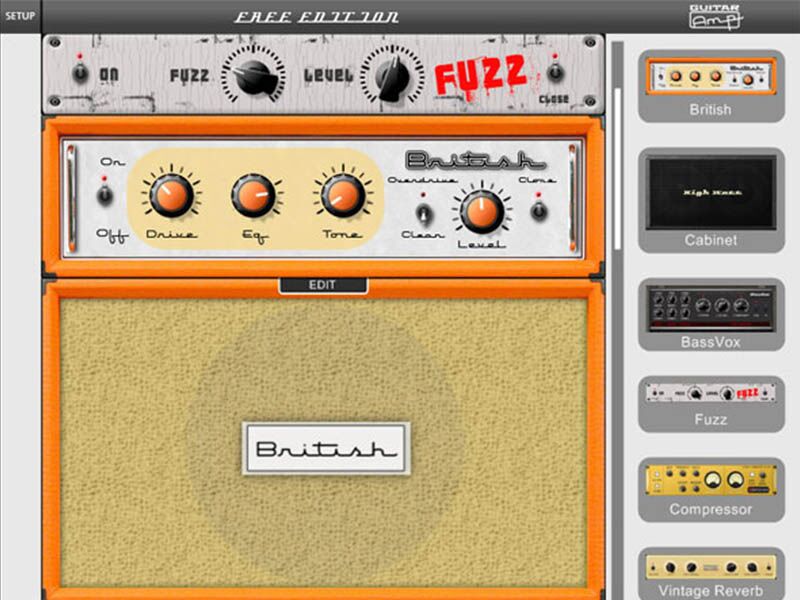 What's good: Built-in effects rack, Integrated cab simulation
Not so good: Only one guitar amp model, Limited options for shaping amp tone
Guitar Amp 2 Free Edition is not just a guitar amp VST, but full effects rack. There are two amp models, one for guitar and one for bass, as well as a compressor, reverb, and even tuner plugin.
The user interface lays everything out like a real effects rack, allowing you to see what you have running at any given time.
If you ignore the bass amp option, Guitar Amp 2 Free Edition does only have one amp, and that amp is a little limited in variety. But then, this VST is intended more as a taster for the real premium version.
Download
Distorque Rangebastard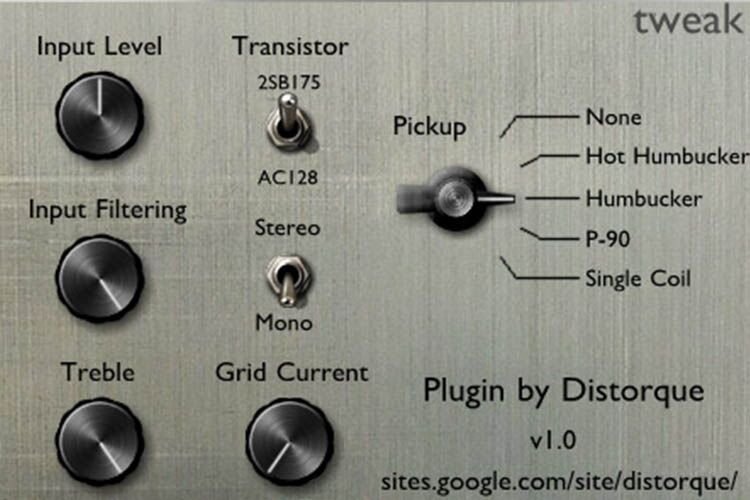 What's good: Offers a lot of options above the amp it is modeling, Faithful to the original Rangemaster
Not so good: Minimal functionality, albeit by design, 2x oversampling is always on
The colorful name aside, the Rangebastard is an emulation of the Dallas Rangemaster, though it goes beyond its inspiration in terms of features.
The Rangemaster was a popular 1960s treble boost, and the main screen of the Rangebastard provides you with the same limited controls—a bypass switch and a boost dial.
In the second screen, you will find additional input level, input filter, treble, and grid current dials, as well as the option to switch between different pickups and flick between mono and stereo output.
The Rangebastard is a very narrowly focused VST, but very good at what it does.
Download
Harlequin Preamp VST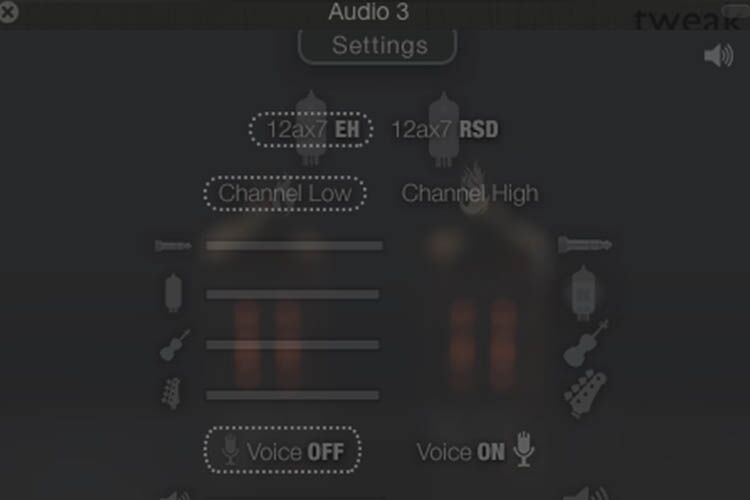 What's good: Precise emulation of original hardware, Fully automatable controls
Not so good: Minimal functionality, albeit by design, 2x oversampling is always on
This VST is an emulation of the Harlequin MKI amp. The Harlequin boasts that every single component along the signal path of the real analog amp circuit is factored into this VST, allowing for an authentic sound.
Harlequin is designed to serve as a guitar preamp, so the available parameters are somewhat limited compared to other fully featured amps. It has a selectable oversampling rate of up to 16x.
Fully automatable controls for ease of use in your DAW of choice, and ability to switch between mono and stereo. It is a little heavy on the CPU, however.
Download
Amped Roots Free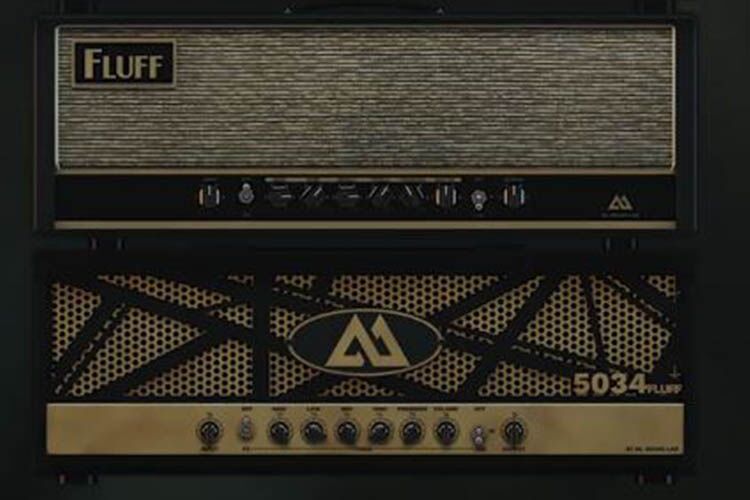 What's good: The user interface looks great, Virtual pedalboard
Not so good: Only models one amp, A limited selection of pedals for virtual pedalboard
Amped Roots Free is a free taster for ML Sound's premium guitar amp VST bundle. The amp is designed to produce a modern metal sound. It comes with built-in cabinet simulation and a selection of cabinets, as well as a virtual pedalboard.
The pedalboard only comes with two pedals, however, though ML Sound say more will be added in the future. Amped Roots Free can be used as a standalone app or a plugin and is available in both 32-bit and 64-bit flavors.
Though Amped Roots Free is… well, free, you will need a valid email address to download it.
Download
Cypress TT-15 Guitar Amp Plugin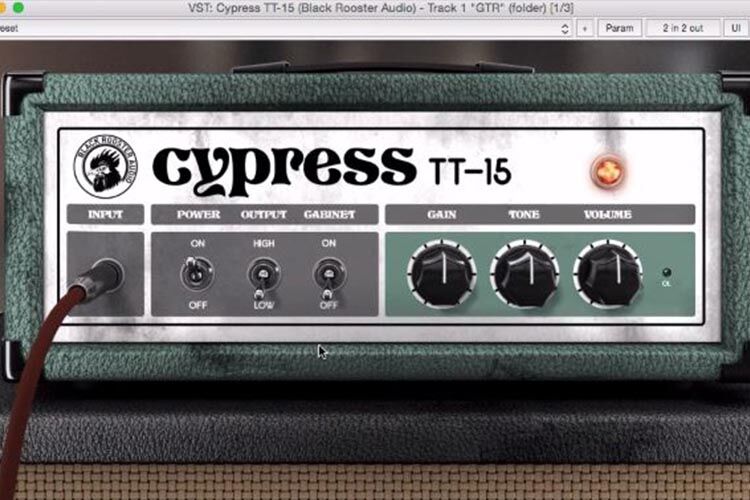 What's good: Authentic emulation of a popular amp, Intuitive controls
Not so good: Not many parameters to play with, Only models one amp
Black Rooster's Cypress TT-15 VST is an amp head that is modeled after a low wattage amplifier that is almost certainly the Orange Tiny Terror 15.
The TT-15 has six parameters with which to dial in your tone and can produce clean, crunchy, and full-on distorted guitar sounds. Though an amp head VST, there is also a simple 2×12 cabinet simulation thrown in for good measure, though you can bypass it if you'd rather use your own solution.
The Cypress TT-15 is excellent if you just want to plug in your guitar and play, you can get a great tone very quickly. But it is very limited beyond that.
Download
NRR-1 by Ignite Amps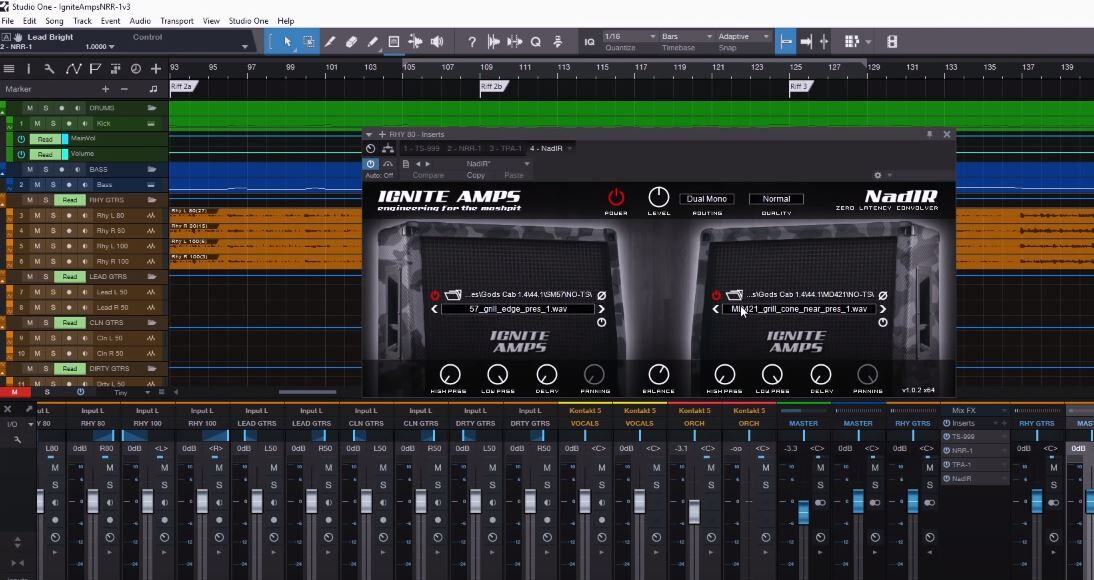 What's good: Three channels, Fully automatable
Not so good: No cabinet simulation, Not a very versatile amp
Ignite Amps' NRR-1 is a three-channel tube guitar preamp emulation. This VST is emulating a custom amp that was made for Fleshgod Apocalypse guitarist, Cristiano Trionfera, though that amp was based on the Soldano X88R.
It is firmly intended as an amp for metal guitarists and features a lot of parameters with which you can dial in the perfect tone for your track or performance.
Unfortunately, there is no cabinet simulation with this VST, so you will need to find an alternative solution to that. The amp features full automation support, oversampling up to 8x, and both mono and stereo support.
Download
Crunck V2 Guitar Amplifier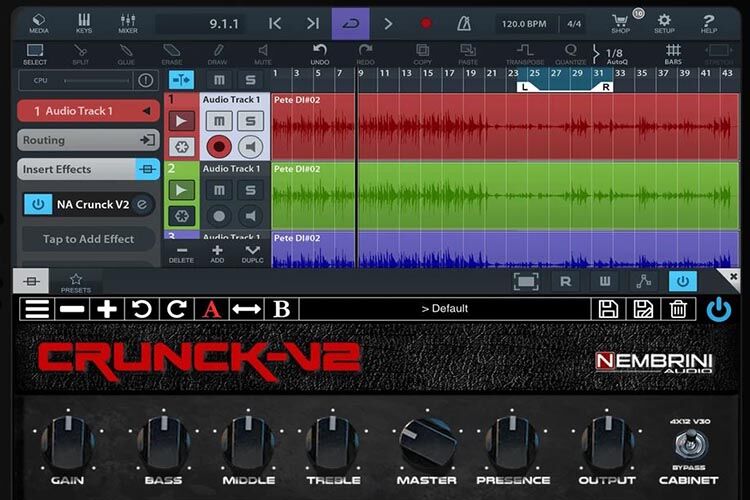 What's good: Simple controls, Great for "pick up and play" use
Not so good: Limited features, High gain can produce excessive noise
The Crunck is not based on any real-life hardware, so the sound it produces is unique to this VST.
The user interface is a little bland to look at but very easy to use. There is a lot of range in the tone you can get out of this amp, even if by just twiddling the gain dial.
The V2 offers cabinet simulation via a 4×12 loaded with Vintage 30 speakers; however, you can choose to turn this off and use your own solution.
The Crunck doesn't do much in the way of additional features, but what it does, it does well.
Download
Brainworx bx_rockrack V3 Player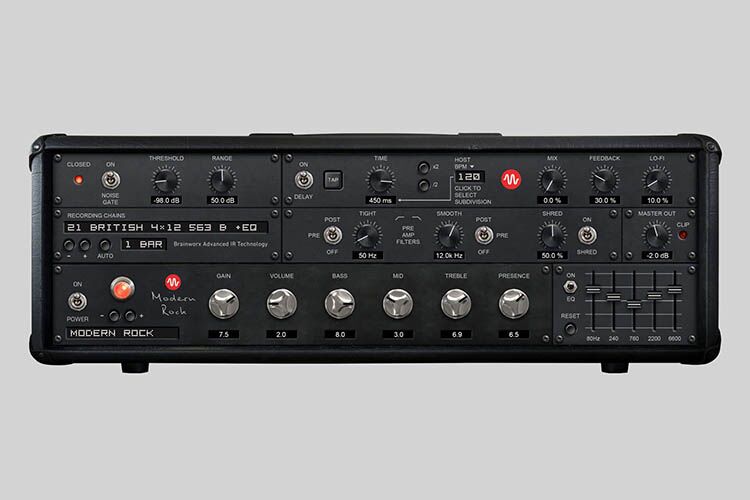 What's good: A huge range of options for a free VST, Models eight amps
Not so good: All the options can be a little daunting at first, Though free, this is a limited demo version
Brainworx, a company making a name for themselves with VSTs that precisely emulate real hardware, aimed to maintain that reputation here.
The bx_rockrack V3 offers eight famous amps to choose from. Also, there are forty impulse responses to make use of. All of that choice may be a little overwhelming, so Brainworx has included twenty-six presets to help you get started.
The amp models included cover clean, lead, jazz and jazz crunch, modern rock, and, of course, metal. There is an onboard effects rack which includes things like a noise gate, vintage delay, and more.
Download
Guitar Rig 5 Player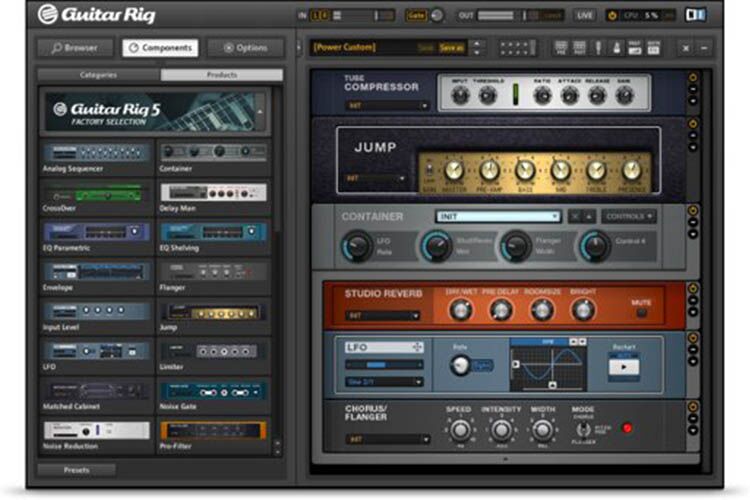 What's good: Huge selection of effects, cabinets, and amps to choose from, Intuitive drag and drop interface
Not so good: The amp selection can feel a bit generic and bland, Does not match up to any real-world counterparts
Guitar Rig 5 Player is a free offering from Native Instruments that is based on their premium Guitar Rig 5 Pro VST.
Guitar Rig offers a complete chain, from the amp to effects to cabinets. As this is the free version, everything included is generic; however, there are still some good tones to be had and a lot of options to choose from.
The system is also modular, allowing you to add other effects from the KOMPLETE range. The plugin features an easy to use drag and drop interface and includes a metronome and tuner.
Download
PAID Guitar Amp VST Plugins
Marshall Plexi Super Lead 1959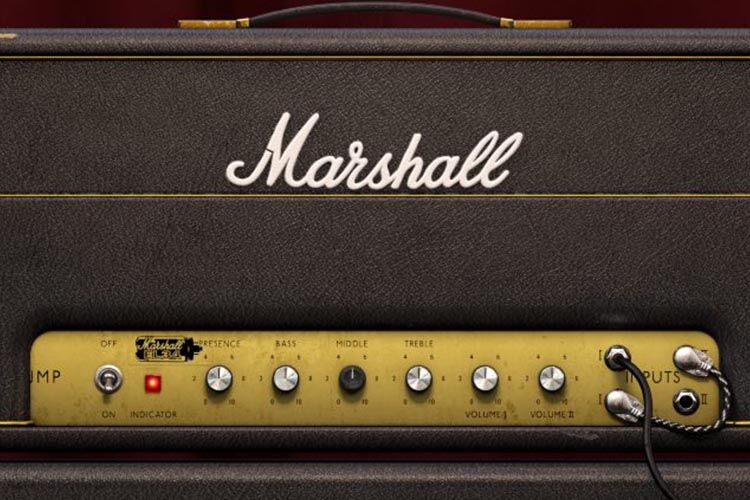 What's good: Faithful emulation of an iconic amp, Choice of microphones with individual settings
Not so good: Require iLok authentication, 64-bit only
The iconic Marshall Plexi Super Lead 1959 is recreated here by Softube in painstaking detail.
In addition to one of those authentic tones you're likely to find in a VST of a real-world amp, this VST features a range of additional settings for getting your sound record-ready.
These include choosing from a selection of microphones with their own volume and pan settings. The VST also includes over 50 presets.
Download
Solidus VS8100 Amp Plugin by Audiority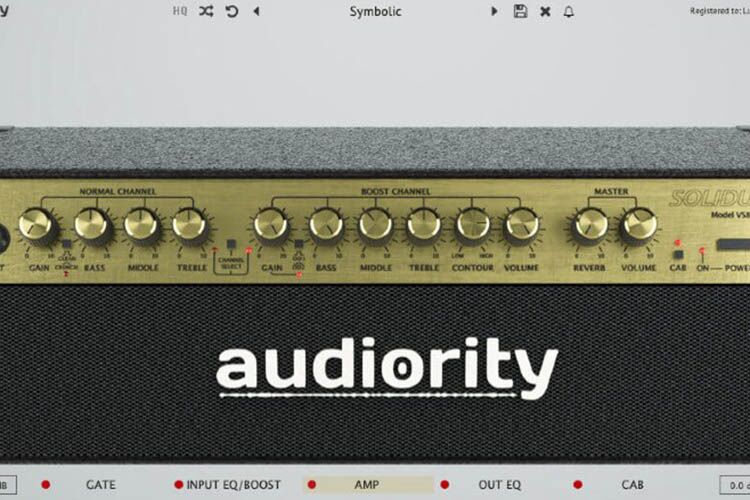 What's good: Authentic emulation of an iconic amp, Range of additional effects
Not so good: 64-bit only, Can be a bit CPU-heavy with cabinet simulation on
Another emulation of an iconic Marshal amp, the Auditory Soldius VS8100 mimics the Marshal Valvestate 8100 amp.
The VST is a detailed recreation of the authentic hybrid amplifier and features two channels (normal and boost), a noise gate, a post-amp five-band EQ, and an integrated cabinet simulator.
The user interface is resizable and features an authentic-looking representation of the amp.
Download
Amplifikation Vermilion by Kuassa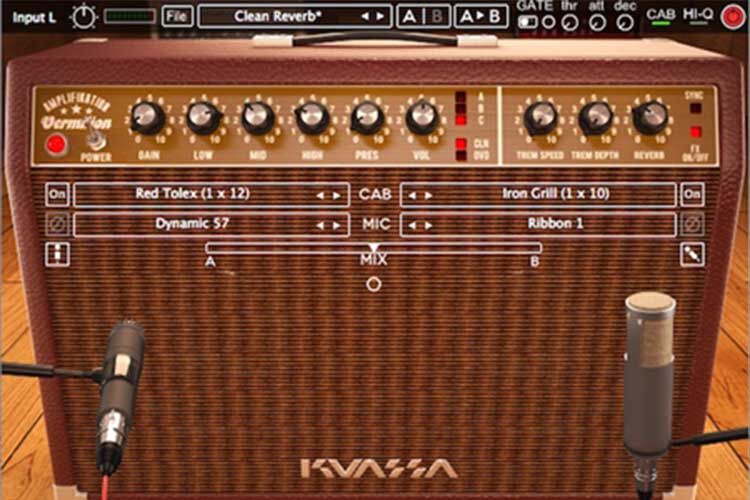 What's good: Three amps to chose from, Detailed cabinet simulation
Not so good: Condensor mics in cabinet simulation are disappointing, Tube amp drive can be underwhelming
Unlike many amp simulation VSTs, the Vermillion emulates the entire set up visually.
The user interface places you in front of the amp, microphones and all, allowing you to get the exact sound you want from your cabinet simulation.
There are three authentic-sounding amps to choose from, along with a range of presets to get you started.
The tones you will get out of this VST lean towards the bluesy "British" sound.
Download
BIAS Amp 2 Standard by Positive Grid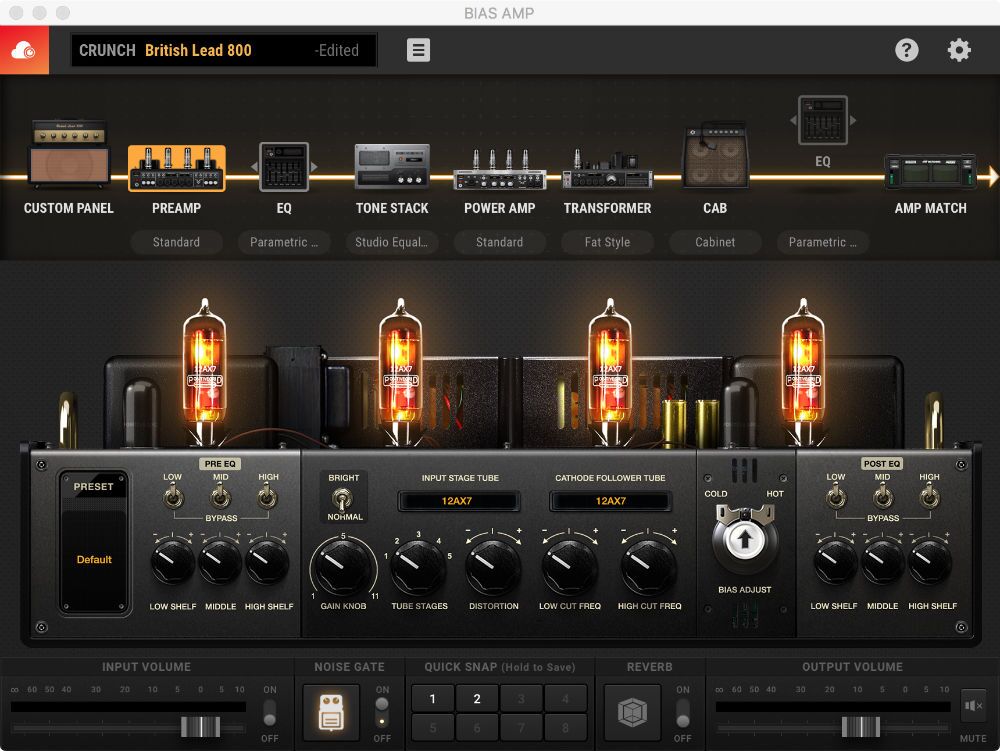 What's good: Highly customizable, Great looking user interface
Not so good: No real-world amp analog, Many features locked behind an upgrade to Elite edition
The ethos behind BIAS is all about giving you control over your sound, rather than faithfully recreating the sounds of real-world amplifiers.
You can alter everything, from the standard parameters on your amp, to the tubes in your preamp and amp.
Cabinet simulation is included with a few choices for speakers. It is also possible to use two microphones, allowing another level of tonal control.
This VST is great for those who want complete control over their sound, and with enough tweaking, the sound from this amp can drop straight into a mix without any additional EQ.
Download
Cerberus Bass Amplifikation Amp Plugin by Kuassa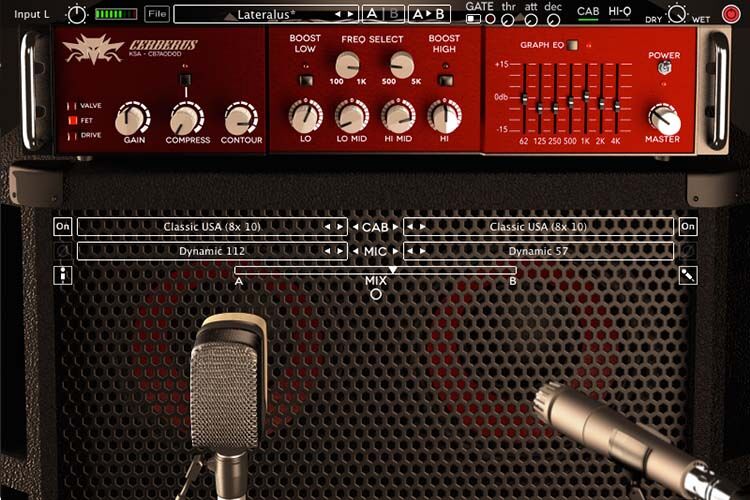 What's good: Three distinct preamp types, Plenty of options for cabinet/microphone setup
Not so good: No ability to bypass EQ, Only models one amp head
The Kuassa Cerberus is a dedicated bass amplifier VST. It is a single amp head with three preamp options. There are plenty of tone-shaping controls on offer, including a single-dial compressor.
There is a four-band EQ with high and low shelves, as well as a seven-band EQ. The Cerberus is particularly good at beefing up a clean bass sound, much like a real amp would.
It would be nice to have the option to bypass the EQ, but for the price, it is hard to complain.
Download
MCabinet by MeldaProduction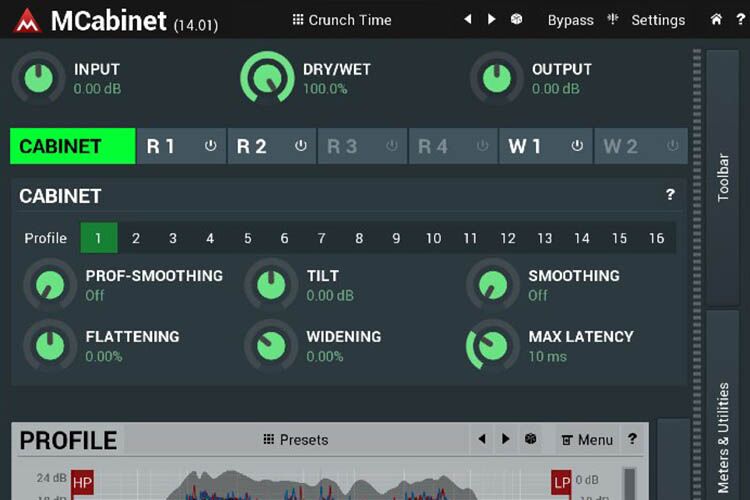 What's good: Highly customizable, Easily export IR profiles
Not so good: Would need to be used alongside an amp VST for full guitar tone, May a bit overwhelming to the uninitiated
MCabinet is an unusual entry on this list, but worthy of inclusion nonetheless. As the name suggests, MCabinet is a cabinet simulator, mainly designed for guitars and bass, but it could easily be used for other things.
Using MCabinet you can model your own impulse responses and export them for use with your favorite amp simulation VST. There are a plethora of parameters to get the perfect sound for your needs. It features 16x upscaling, surround sound support, and a detailed integrated help system.
For those of you who like to get right into the nitty-gritty of your audio chain, MCabinet is a must-have.
Download